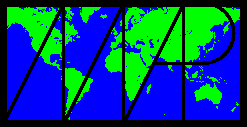 Welcome to MAP Network Engineering. We'll make the net work for your business.™
MAP Network Engineering provides a full range of network engineering services, including: Internet architecture and design; selection, configuration and setup of equipment; protocol design for application deployment; as well as web site design, development and hosting. See the sections below and follow their links for more details.
All networks more complicated than a single LAN with one external connection can benefit from expert engineering. However, only very large networks can justify the expense of full-time experts. So most networks settle for having the network engineering done by a staff member whose primary responsibility lies elsewhere. There's no reason to settle for less than a world-class network, we can fill the gap with outsourced engineering at a small fraction of the cost of a dedicated full-time engineer.
MAP Network Engineering provides a full range of network engineering consulting services for enterprise networks, ISPs, and content providers (including web farms, colo providers, etc.) We can also provide protocol and deployment guidance for product deployment at Internet scale. More detail may be found on the pages linked to from here, and you can always contact us directly with any questions.
Ever wanted to promote your business on the web, but don't have the expertise or the time? Maybe a friend or relative has said they'd help out, but just hasn't gotten around to it, yet. No need to put it off any longer. We provide a complete "soup to nuts" solution.
We provide web hosting as well as site design and development services. We specialize in Southern Vermont businesses, both products and services provided locally as well as crafts and other local products for world-wide markets.